Inland Fisheries Ireland offices
Inland Fisheries Ireland is organised on the basis of River Basin Districts (RBDs), with regional offices in each RBD. The WFD team is based at the main headquarters of Inland Fisheries Ireland in Citywest, Co. Dublin.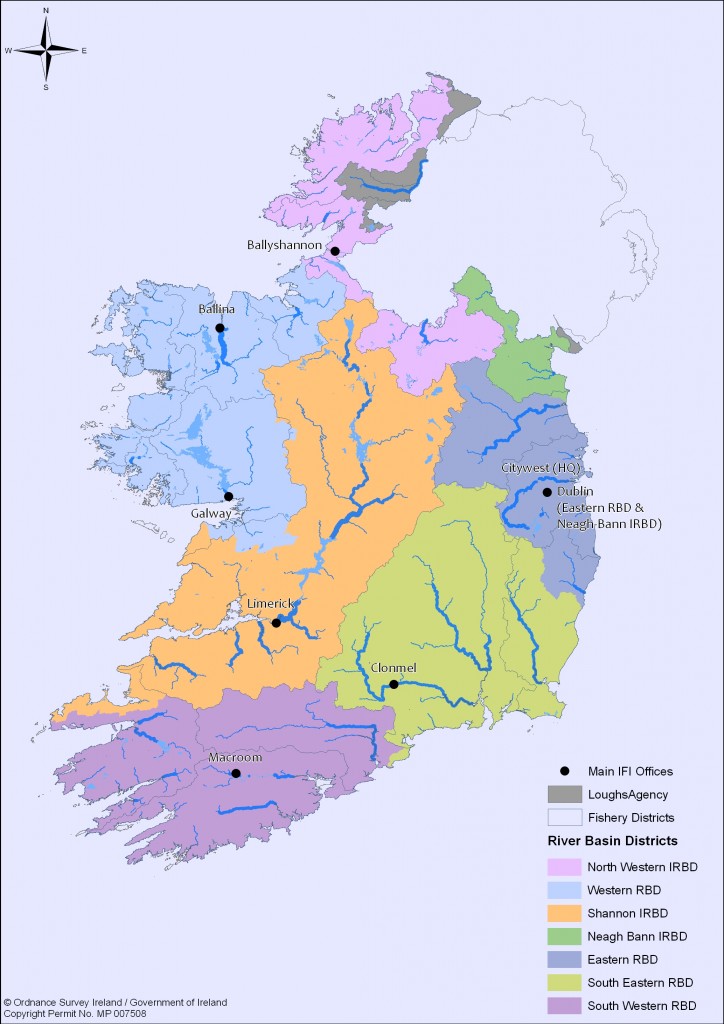 IFI Dublin has jurisdiction over the Eastern River Basin District (ERBD) and the portion of the Neagh-Bann International River Basin District (NBIRBD) that is in ROI. The Western River Basin District (WRBD) has two regional offices – IFI Ballina and IFI Galway.
For more information on Inland Fisheries ireland and contact details for the regional offices, visit the IFI website